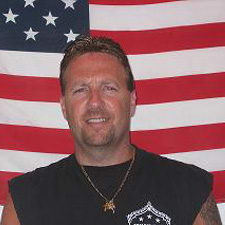 Bobby Giordano
Bobby Giordano is the Founder and Chief Instructor of the AMAC Bobby Giordano has over 25 years of martial arts experience. His achievements include:
Senior Instructor of Jeet Kune Do Concepts under Black Belt Hall-of-Famer Richard Bustillo (9th-Degree GrandMaster and original student of Bruce Lee).
Certified Muay-Thai instructor under Vut Kamnark of the United World Muay-Thai Association.
5th Degree Black Belt in Doce Pares Eskrima under Grand Master Cacoy Canete.
3rd Degree Black Belt in American Combat Karate.
Extensive experience as a bodyguard.
Has been Featured in Black Belt, Inside Karate and Karate International magazines, as well as Channel 5 News and Cable News. Personal trainer for many PRO NHL/COLLEGE HOCKEY PLAYERS!